Thermal Cycler FC-96B
Product Detail
Product Tags
Product features
①Fast ramping rate: to 5.5°C/s, saving valuable experimental time.
②Stable temperature control: industrial semiconductor temperature control system leads to accurate temperature control and great uniformity between wells.
③Various functions:flexible program setting, adjustable time, temperature gradient, and temperature change rate, built-in Tm calculator.
④Easy to use:Built-in graph-text quick operation guide, suitable for operators with various backgrounds.
⑤Dual-mode temperature control:TUBE mode automatically simulates the actual temperature in the tube according to the reaction volume, which makes the temperature control more accurate;The BLOCK mode directly displays the temperature of the metal block,applicable to the small volume reaction system, and takes shorter time in same program.
Model
FC-96B
Sample volume and consumable type
96-well×0.2 mL (Full-skirted plate,half-skirtedplate,Non-skirted plate; 12×8 strip tubes,

8×12 strip tubes,Single tube)

Technology program
Thermoelectric semiconductor technology
Monitor
Color touch screen (7 inch)
Screen adjustability
Fixed
Block temperature range
Maximum ramp rate
4~99.9°C
5℃/s
Temperature distribution
±0.3℃(55℃)
Gradient
36℃ max and accuracy is ±0.5℃
Temperature accuracy
≤±0.1℃(55℃)
Temperature control mode
Block mode, Tube mode
Ramp rate adjusting range
0.1~4.5℃
Program capacity
Infinite
Hot lid temperature accuracy
±0.5℃
Intelligent hot lid
Hot lid shut-off automatically when product is preserved at low temperature or program ends
Voltage range
100~240VAC.50/60Hz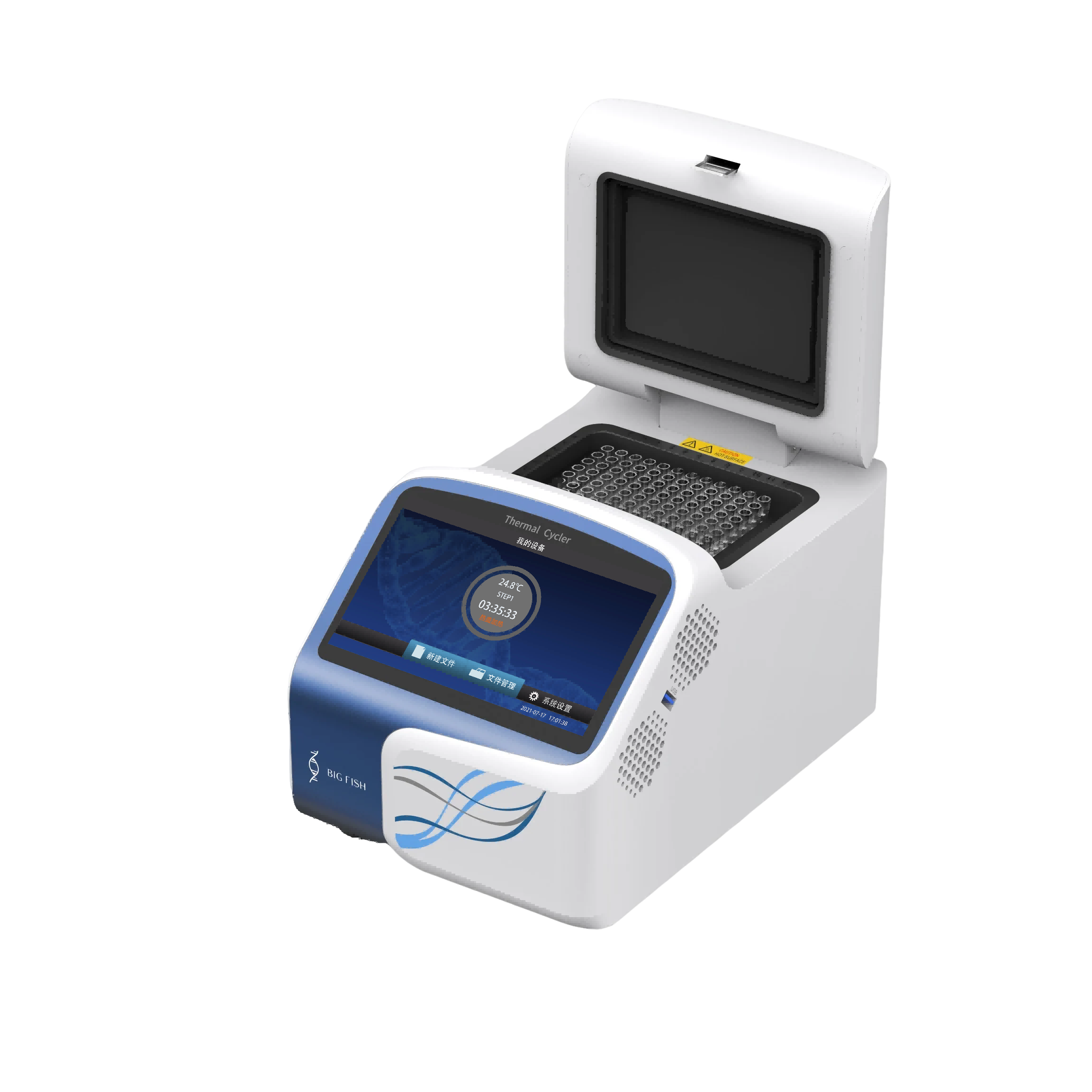 ---
---
Write your message here and send it to us