Real-time Fluorescent Quantitative PCR Analyzer
Product Detail
Product Tags
Product introduction
The QuantFinder 96 adopts fluorescent real-time detection method to analyse PCR template
amplification and is suitable for polymerase chain reaction fluorescent quantitative detection in research fields of human gene group engineering, forensic medicine, oncology, tissue and community biology, paleontology, zoology, botany and clinical diagnosis fields of virus, tumor, hereditary disease.
The QuantFinder 96 is a kind of in vitro diagnosis equipment. It could be used for quantitative analysis
of copies of different genes in clinical laboratory by adopting fluorescence polymerase chain reaction.
Characteristic
● Novel and human-orientated running interface for smooth operation.
● The adopted fluorescent real-time detection mode realizes simultaneous amplification and detection in the same tube without need of post experimental treatment.
● Advanced thermoelectric technology ensures fast and steady heating and cooling of the ultra-fast heat cycling system.
● Two-point TE temperature control ensures consistent temperature of 96 samples wells.
● It uses maintenance-free long life LED excitation light source.
● Precise optical path system and ultra-sensitive PMT system provide the most accurate and sensitive fluorescent detection.
● The whole process of PCR amplification can be monitored dynamically in real time.
● The linear range is large enough to reach 10 orders of the initial DNA copies without serial dilution.
● Without opening PCR reaction tube can protect samples from contamination during and after PC R and ensure accurate results.
● Multiplexing is possible.
● The hot-lid technology allows for oil-free operation of PCR.
● User friendly interface with flexible program setting, comprehensive analysis and reporting function, all parameters can be stored.
● It can print out one or more sample report(s).
● Automatic, correct and timely remote networked services provide the latest technical support.
● Advanced bottom fluorescent detection technology brings fast and convenient scanning.
● Support USB-typeB interface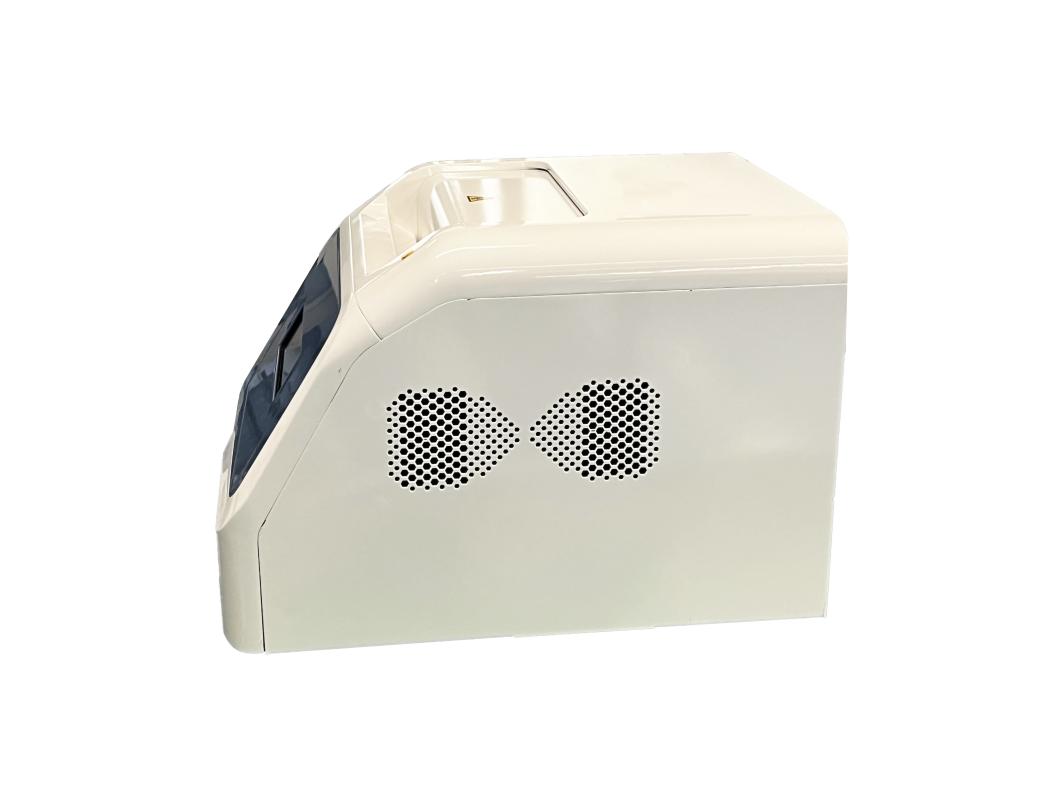 ---
---
Write your message here and send it to us