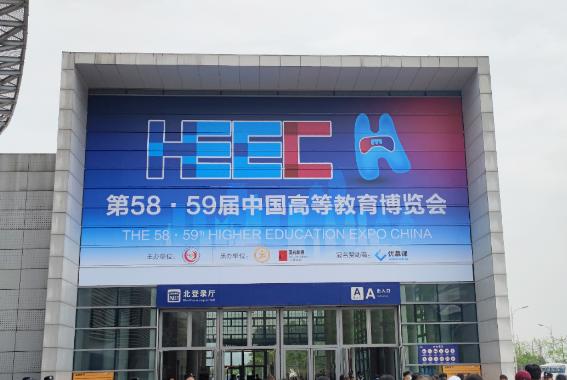 April 8-10, 2023
The 58th-59th China Higher Education Expo was grandly held in Chongqing.
It is a higher education industry event integrating exhibition and display, conference and forum, and special activities, attracting nearly 1,000 enterprises and 120 universities to exhibit.
It showcased the new achievements, new technologies and new ideas of reform and innovation development of higher education.
BIG FISH
As an innovative company focusing on life science field, Hangzhou Bigfish Bio-tech Co., Ltd. presented a variety of its laboratory research instruments at this year's High Tech Expo, demonstrating its innovative ability and technical advantages in the field of life science. The exhibited instruments include Fluorescence quantitative PCR analyzer BFQP-96, gene amplification instrument FC-96B and FC-96GE, and automatic nucleic acid extraction BFEX-32E.
Exhibition site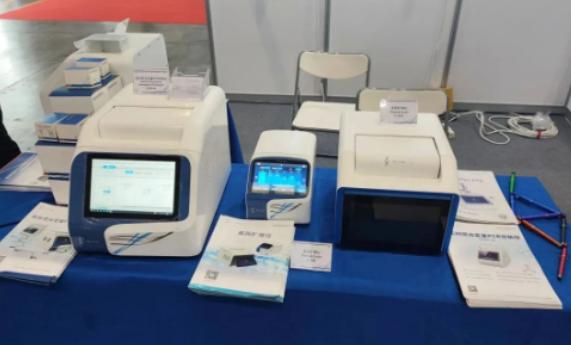 The Fluorescence Quantitative PCR Analyzer BFQP-96 is a high-performance, high-throughput, high-precision real-time fluorescence quantitative PCR instrument that can be used for a variety of applications such as pathogenic microorganism detection, gene expression analysis, genotyping, and SNP analysis. The instrument uses a unique thermal cycer and optical system to ensure temperature uniformity and signal stability, improving detection efficiency and accuracy. The instrument also has intelligent software functions that support multiple data analysis methods and report output methods, making it convenient for user operation and management.
Gene amplifiers FC-96B and FC-96GE are two high-performance, low-cost, easy-to-operate conventional PCR instruments that can be used for a variety of applications such as nucleic acid amplification, mutation analysis, and cloning screening. Both instruments use advanced thermal cycling system and temperature control algorithms to ensure temperature accuracy and uniformity, improving amplification results and reproducibility. These two instruments also have user-friendly design features, such as large screen touch operation, USB data transfer, and multi-lingual interface, to meet different needs and habits of users.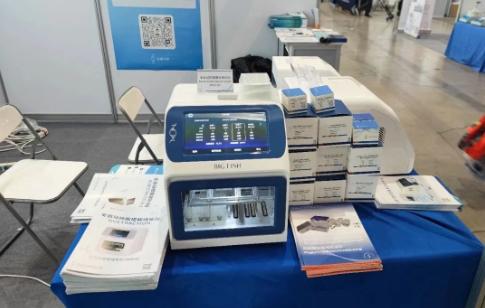 BFEX-32E is a fully automatic nucleic acid extraction and purification equipment, which can be used in clinical diagnosis, scientific research and other occasions. The device adopts magnetic bead method for nucleic acid extraction and purification, which has the advantages of simple operation, high efficiency and good accuracy. The device also has intelligent software functions, supporting a variety of sample types and kits, can achieve one-click start, automatic operation, ultraviolet disinfection and other functions, greatly saving the user's time and cost.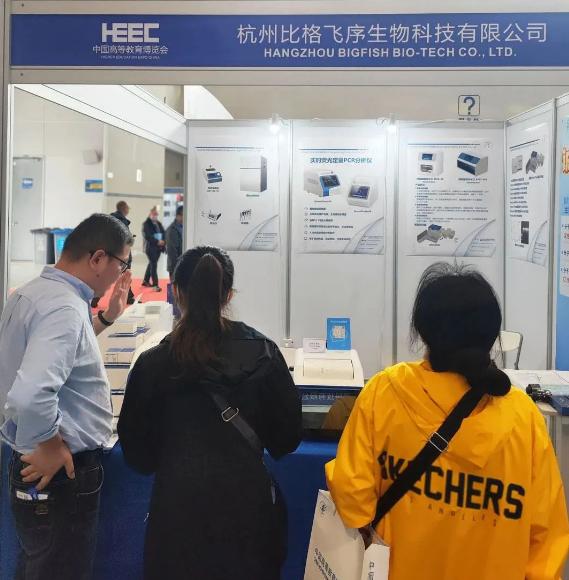 At the booth of Bigfish, you can not only see these advanced instruments and equipment, but also participate in the lucky draw. All visitors who consult and watch can scan the QR code for the lucky draw and have a chance to get the beautiful small gifts provided by Bigfish. Such as umbrella, U disk, mobile power d and so on. Sweepstakes activity i attracted many audience participation, the scene atmosphere is warm.
As an innovative enterprise focusing on the field of life science, Bigfish Bio-tech Co., Ltd. has always been committed to providing customers with high-quality, cost-effective, efficient products and services, to promote the development of life science and medical health cause to make contributions. This exhibition is an important platform for Bigfish to show its own strength and results, and also with a good opportunity for college and industry colleagues to exchange and cooperate. Bigfish will continue to adhere to the corporate philosophy of "innovation, professionalism, integrity and win-win", constantly improve its core competitiveness, and contribute to the cause of higher education and technological innovation
My own part of the force.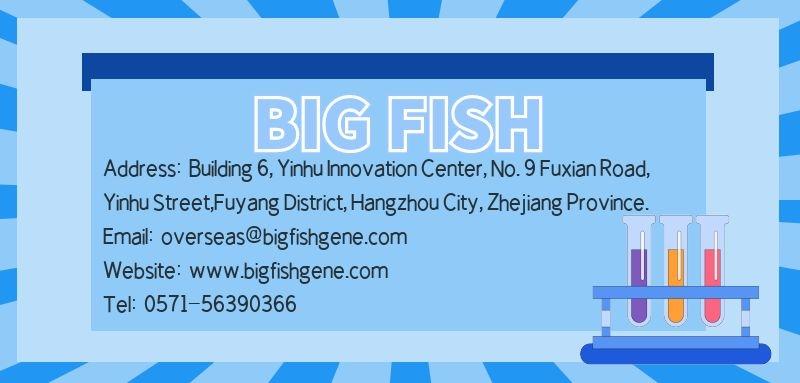 ---
Post time: Apr-28-2023