Real-time Fluorescent Quantitative PCR Analyzer
Product Detail
Product Tags
Features
1,Extra-wide temperature control gradient.
2,With 10.1-inch large touch screen.
3,User-friendly and easy to operate analysis software.
4,Electronic automatic hot cap, automatic press, no need to manually close.
5,Long life maintenance-free light source, full coverage of mainstream channels.
6,High strength and high stability signal output, no edge effect.
Product Application
Research: Molecular clone, construction of vector, sequencing, etc.
Clinical diagnostic: Screening, tumor screening and diagnosis, etc.
Food safety: Pathogenic bacteria detection, GMO detection, food-borne detection, etc.
Animal epidemic prevention: Pathogen detection about animal epidemic.
Recommend Kits
Product Name

Packing(tests/kit)

Cat.No.

Canine Parainfluenza virus nucleic acid detection Kit

50T

BFRT01M

Canine Influenza virus nucleic acid Detection Kit

50T

BFRT02M

Cat leukemia virus nucleic acid Test Kit

50T

BFRT03M

Cat calicivirus nucleic acid Detection Kit

50T

BFRT04M

Cat Distemper virus nucleic acid detection Kit

50T

BFRT05M

Canine Distemper virus nucleic acid detection kit

50T

BFRT06M

Canine Parvovirus nucleic acid

Detection Kit

50T

BFRT07M

Canine adenovirus nucleic acid Detection Kit

50T

BFRT08M

Porcine Respiratory syndrome virus

nucleic acid Detection Kit

50T

BFRT09M

Porcine circovirus (PVC) nucleic acid Detection Kit

50T

BFRT10M
---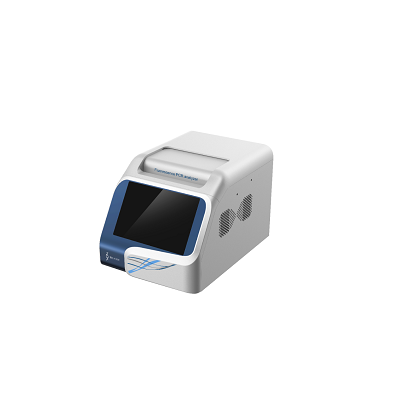 ---
Previous:
Model Number:BFQP-48
Next:
Model Number: BFQP-96
---
Write your message here and send it to us