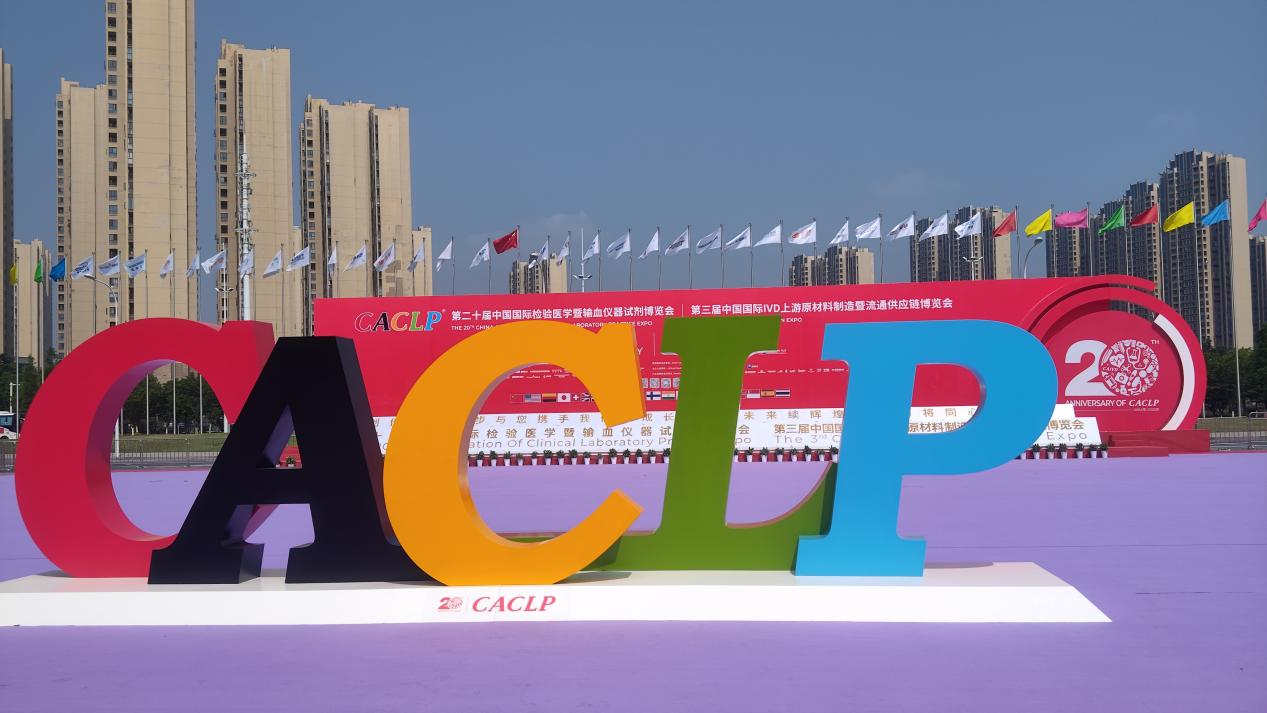 The 20th CHINA ASSOCIATION OF CLINICAL LABORATORY PRACTICE Expo (CACLP) was grandly opened in Nanchang Greenland International Expo Center.
CACLP has the characteristics of large scale, strong professionalism, rich information and high popularity, and has an irreplaceable role in the promotion, sales, transformation, promotion and cooperation of in vitro diagnostic products. There are 1300+ domestic and foreign in vitro diagnostic manufacturers and related enterprises exhibiting in this exhibition, with booth size up to 4500+.
                                                                                                                          BIG FISH
As an innovative company focusing on life science field, Hangzhou Bigfish Bio-tech Co., Ltd. presented a variety of its laboratory research instruments at this year's fair, demonstrating its innovative ability and technical advantages in life science field. The exhibited instruments include fluorescence quantitative PCR analyzer BFQP-96, gene amplification instrument FC-96G, and automatic nucleic acid extraction and purification instrument BFEX-32, as well as related reagents, such as dried blood spot genomic DNA purification kit, magnetic bead method DNA and RNA purification kit, magnetic bead method bacterial genomic DNA purification kit, etc.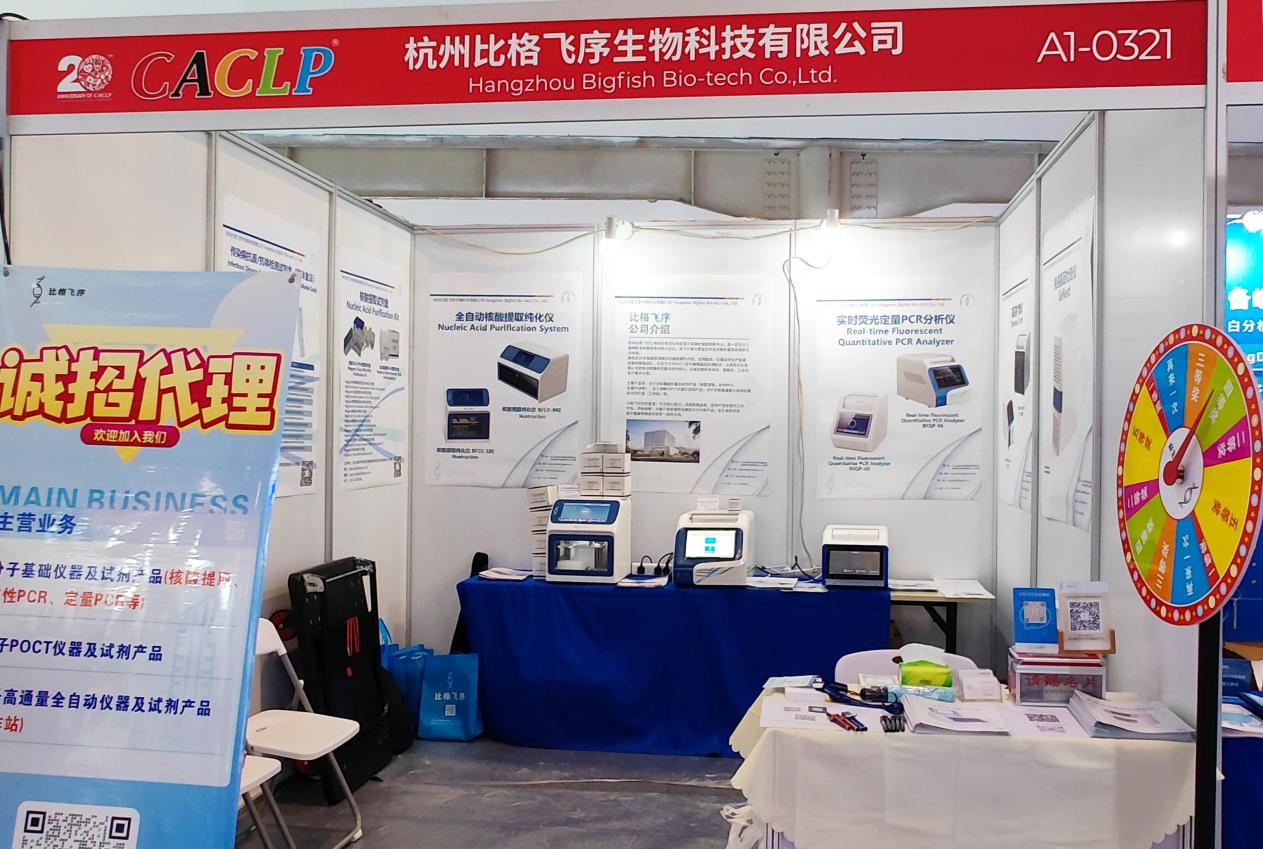 Exhibition Site
The booth site was full of visitors. Our customers came to our booth specifically to operate the instruments, our technical staff and their exchange of insights, customers affirm our advantages, further expanding brand awareness, Bifish products and equipment received the attention and recognition of many customers. Among them, our POCT machine is ready to be listed by customers, we are ready to list this machine with extraction and fluorescence quantification at the end of this year! Stay tuned for new information!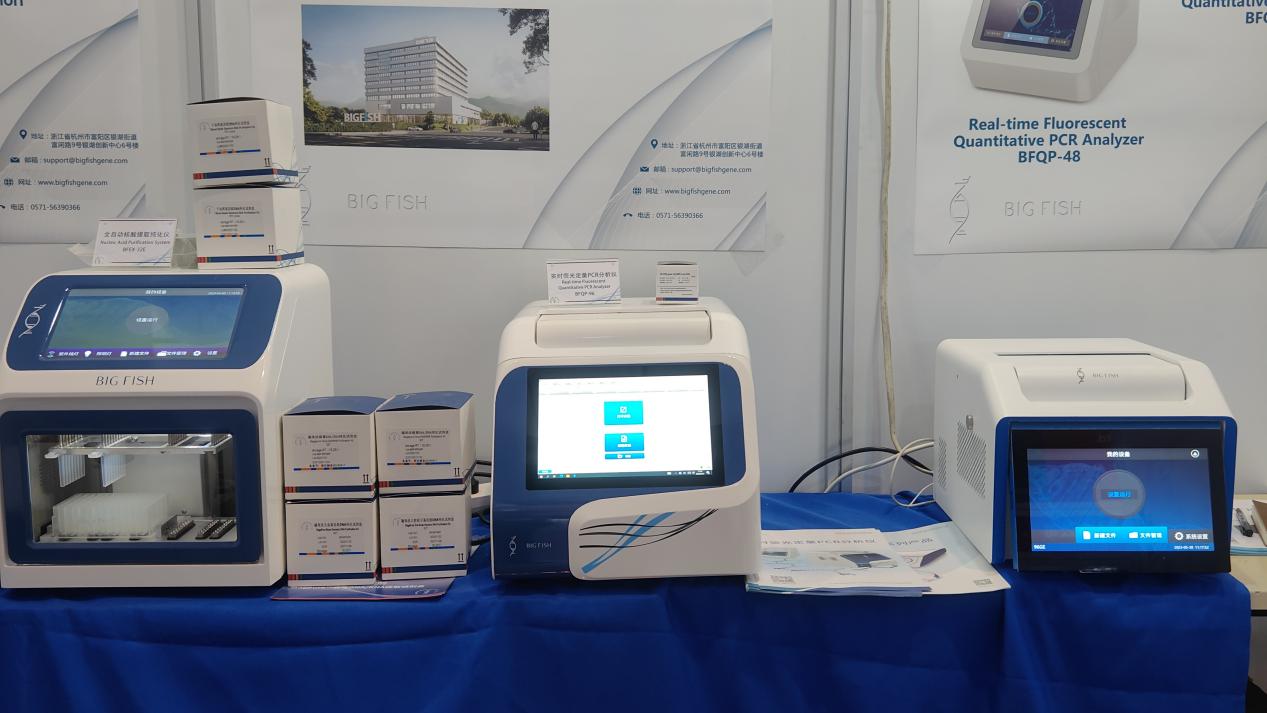 We set up a lottery in the exhibition, the winning prizes are Xiaomi rechargeable treasure, 64G cell phone computer universal U disk, paradise umbrella, portable rechargeable treasure and so on, we set to follow the public number, add enterprise micro and other ways for customers to experience manual lottery, the site activities are hot.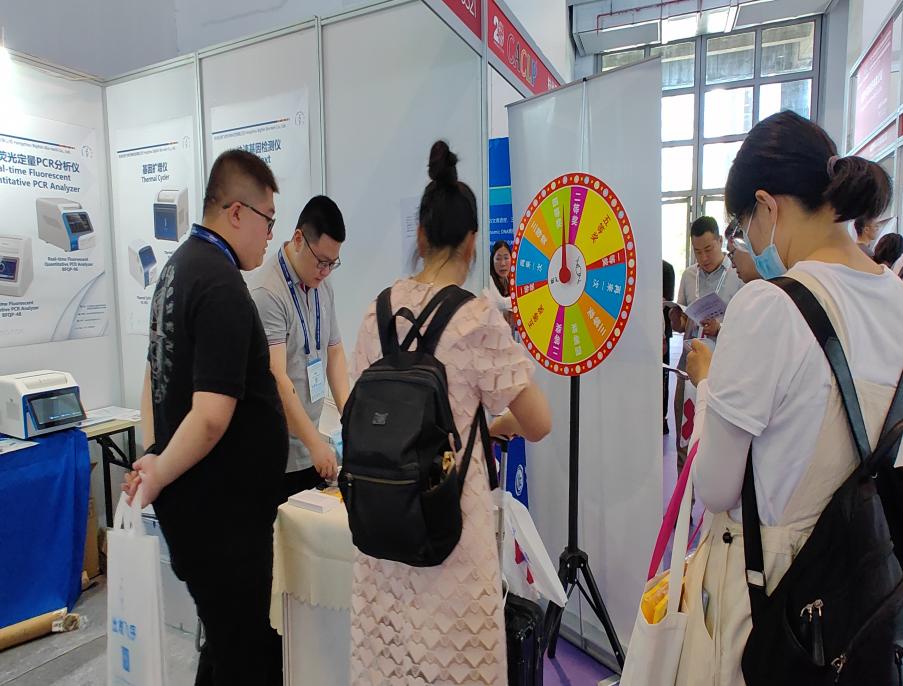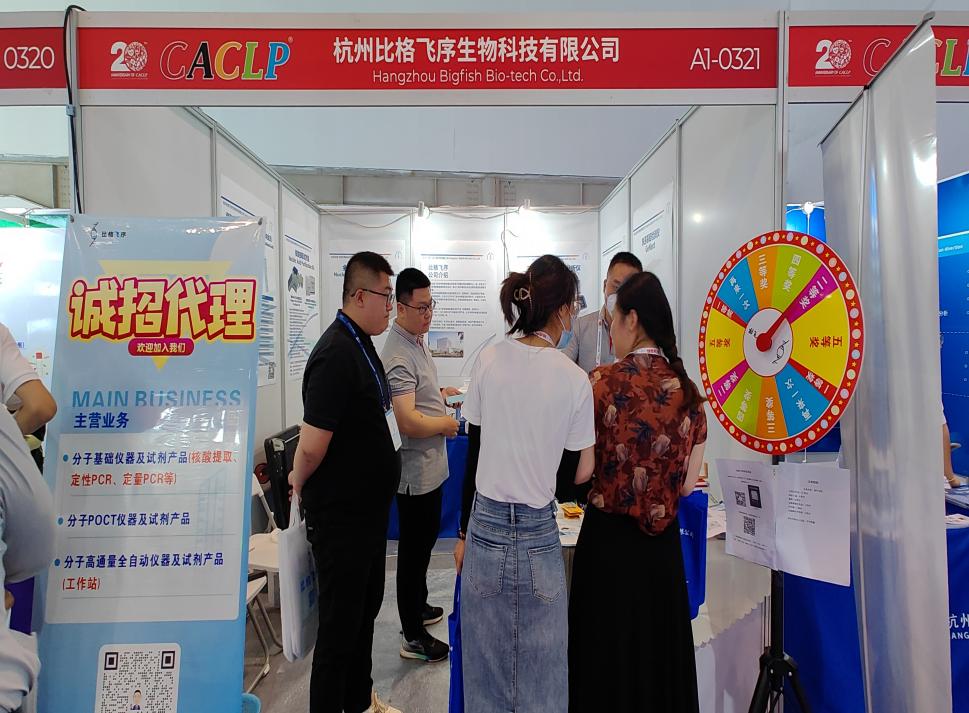 As an innovative company focusing on the life science field, Bigfish Bio-tech Co., Ltd. has always been committed to providing high-quality, cost-effective and efficient products and services for customers and contributing to the development of life science and medical health. This exhibition is an important platform for Bigfish to show its strength and achievements, and a good opportunity to communicate and cooperate with industry colleagues. We will continue to uphold the corporate philosophy of "innovation, professionalism, integrity, and win-win", continuously improve our core competitiveness, and contribute to the cause of science and technology innovation.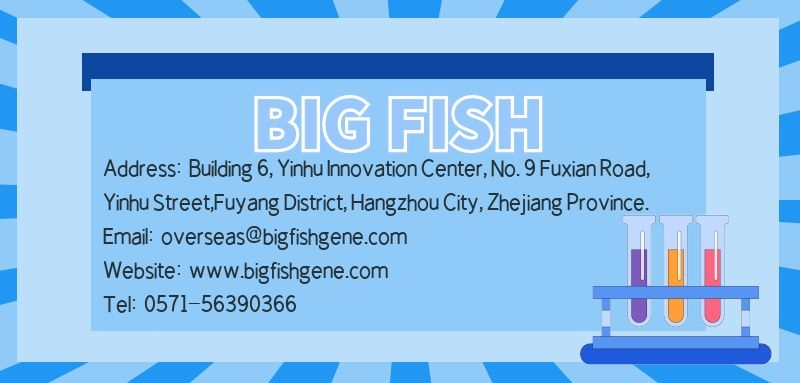 ---
Post time: May-31-2023