At present, the global epidemic of new corona virus pneumonia has been developing rapidly with grim situation. In the past two weeks, the number of covid-19 cases outside China has increased 13 fold, and the number of affected countries has tripled. WHO believes that the novel corona virus pneumonia epidemic is already a pandemic. By the noon of March 13, more than 50,000 cases had been diagnosed and nearly 2000 cases had died in foreign countries. The epidemic situation in Italy, Iran, South Korea and Japan was particularly serious, and some countries were facing urgent shortage of medical resources.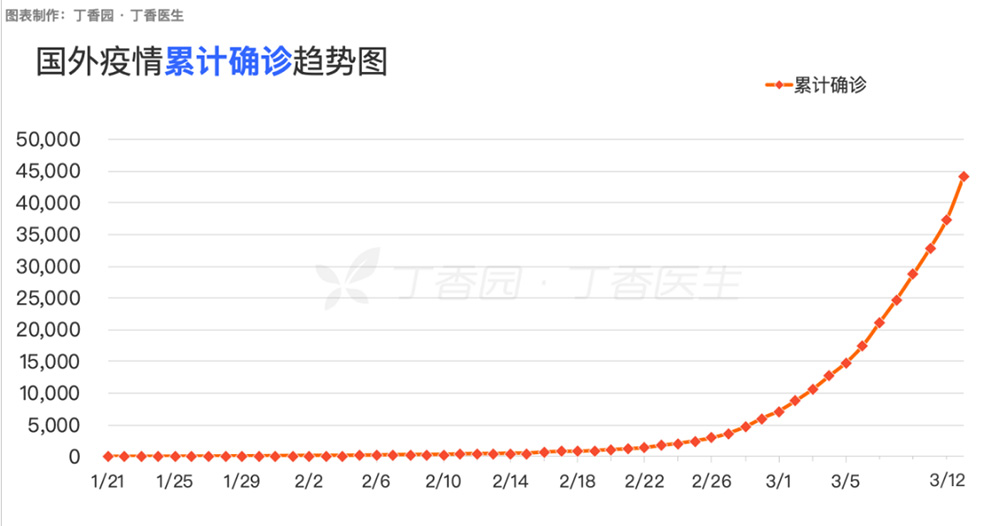 Today, the world is highly globalized, and the countries have long been a community of shared destiny. New Corona virus nucleic acid amplification kit developed by Hangzhou biotech Co., Ltd.: SARS-CoV-2 Nucleic Acid Detection Kit (Fluorescence RT-PCR) has obtained CE certification from the EU, with access to the global market to help overseas epidemic prevention and control.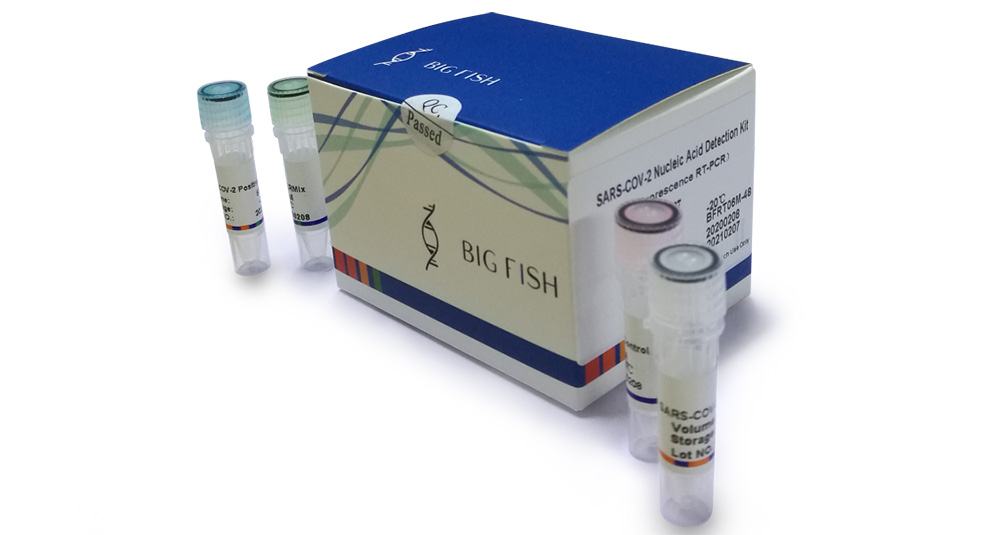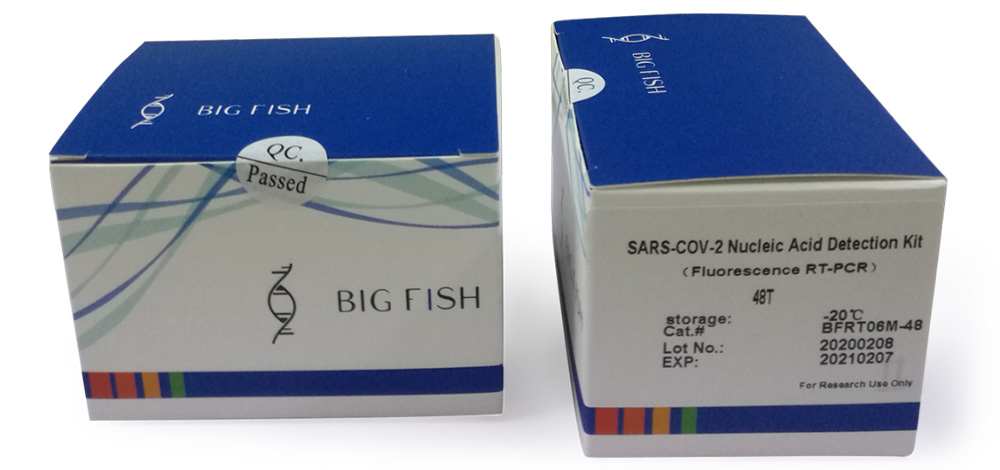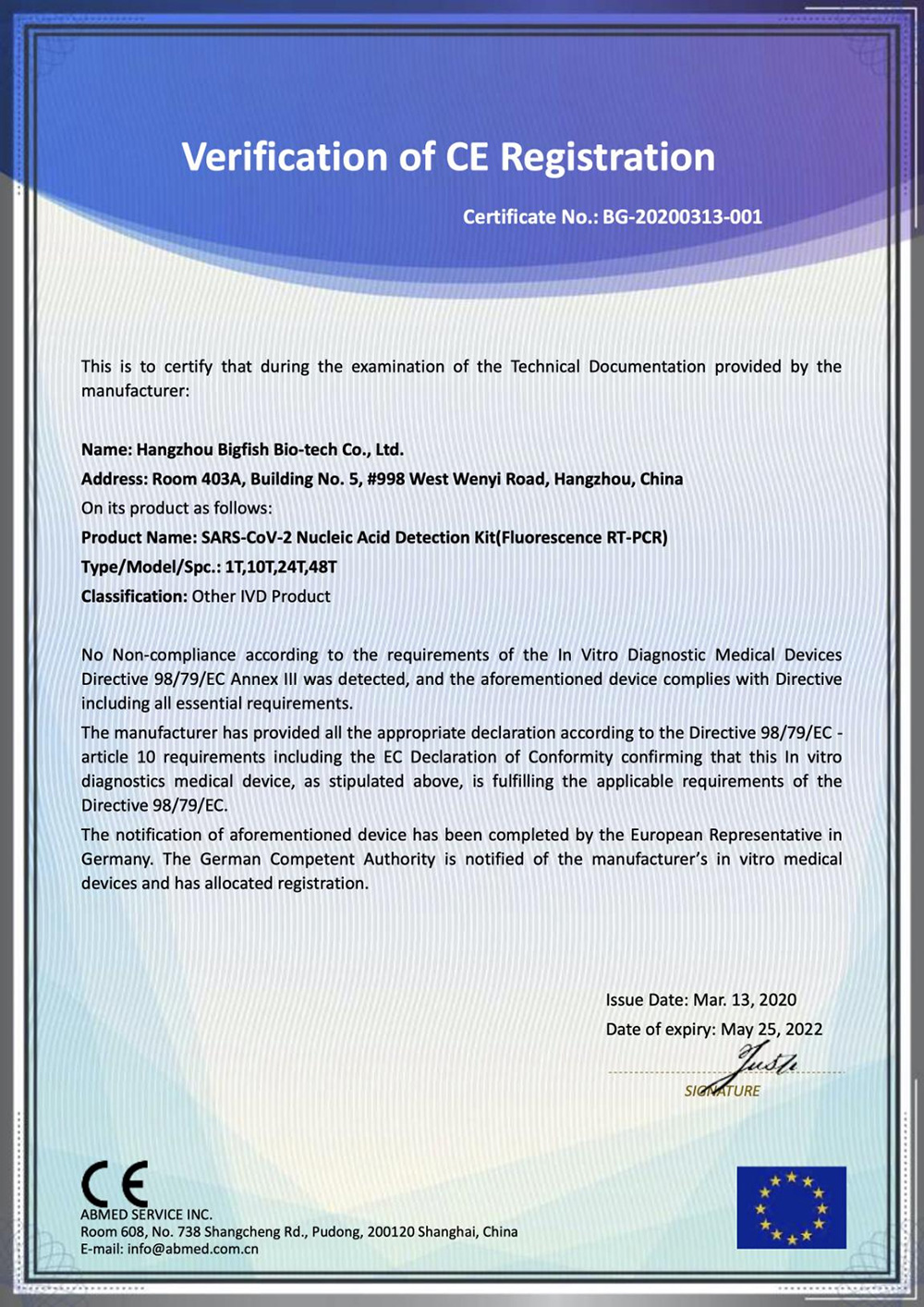 In addition to New Corona virus nucleic acid detection kit, Hangzhou Bigfish Bio-tech Co., Ltd. has developed nucleic acid extractor, virus nucleic acid extraction kit, fluorescence quantitative PCR instrument and nucleic acid extraction and nucleic acid amplification in one palm gene detector, providing a full range of solutions for COVID-19 prevention and control.
Let's fight the epidemic hand in hand!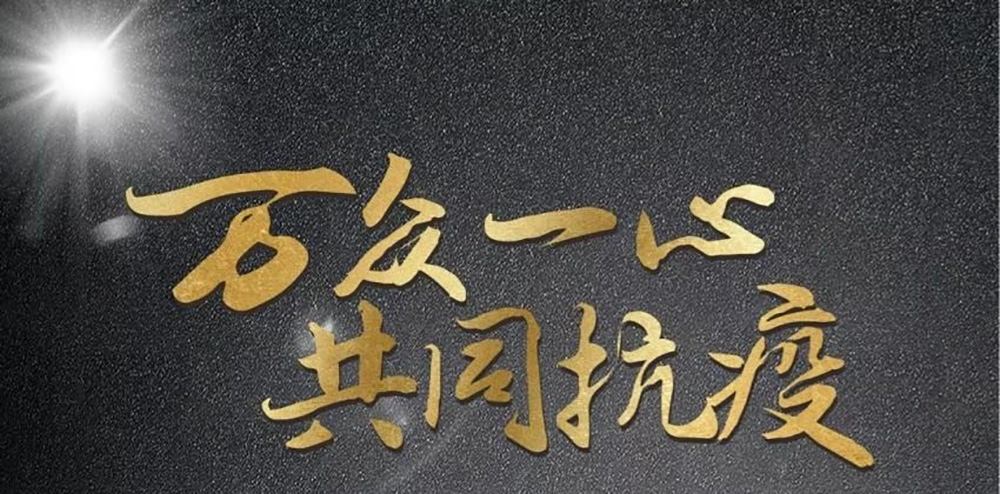 More content, please pay attention to the official WeChat official account of Hangzhou Bigfish Bio-tech Co., Ltd.
---
Post time: May-23-2021