Hangzhou Bigfish Bio-tech Co., Ltd.successfully participated in caclp2020
Influenced by COVID-19, the CACLP exhibition has gone through a series of twists and turns. On August 21-23, 2020, we finally ushered in the 17th International Laboratory Medicine and Blood Transfusion Instrument and Reagent Exposition (CACLP) in Nanchang Greenland International Expo Center. The exhibition covers an area of 70000 square meters and is attended by 1006 enterprises from the whole industry chain of in vitro diagnostics at home and abroad. At the same time, the exhibition also successfully held the "7th China in vitro diagnosis Industry Development Conference" and the "Voice of Innovation" 5th China Experimental Medicine Conference/Wiley International Academic Conference on in vitro diagnostics, the first Excellent Presidents Forum, the third Young Entrepreneurs Forum on in Vitro Diagnostics, the second China IVD Circulation Enterprise Forum, the third IVD Raw Materials and Parts Forum and nearly 100 enterprise special conferences.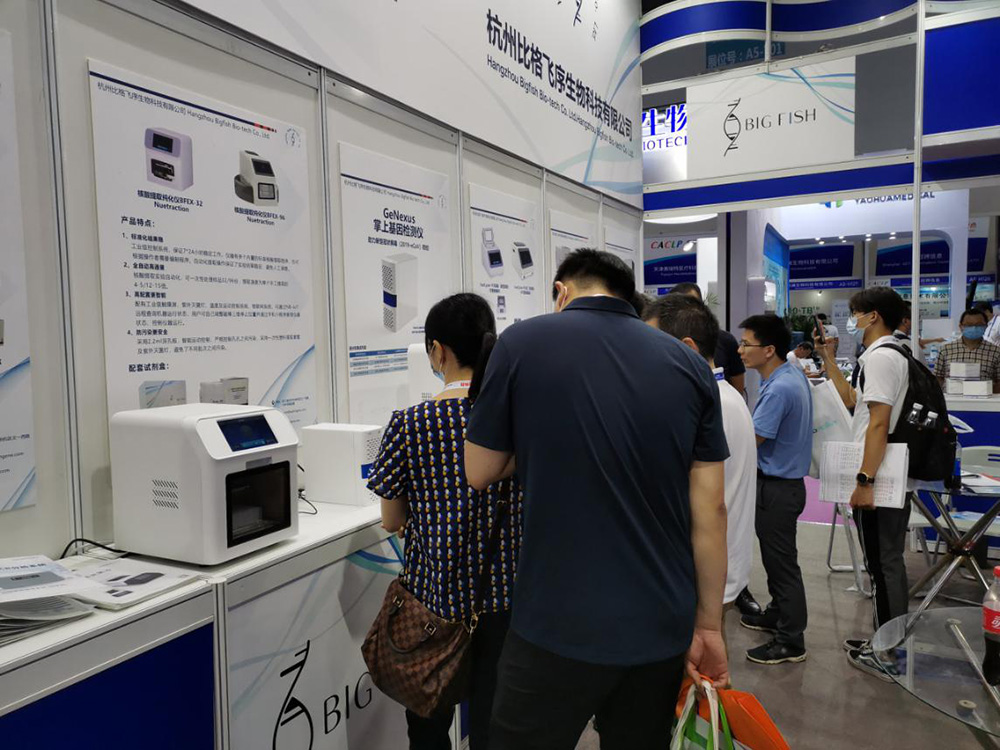 The Bigfish Bio-tech Co., Ltd. exhibition is located at A5-S04. This time, we took a full range of nucleic acid extraction instruments, PCR instruments, magnetic bead extraction kit and other molecular diagnostic instrument reagents and instant diagnosis products to participate in the exhibition. Among them, the molecular POCT integrated machine was the first time to appear in CACLP exhibition, and attracted the attention of many distributors and peers since its first appearance. It was a market-friendly event, Visitors expressed their desire to cooperate. The staff of Bigfish Bio-tech Co., Ltd. answered the questions of the audience patiently and carefully at the exhibition site, exchanged a wide range of communications and exchanged business cards for subsequent contact.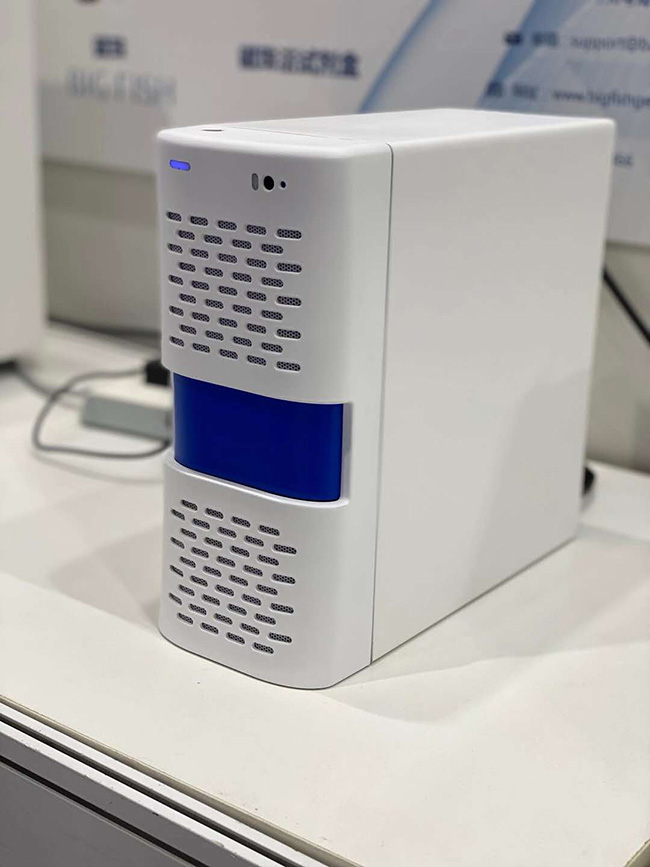 Molecular POCT integrated machine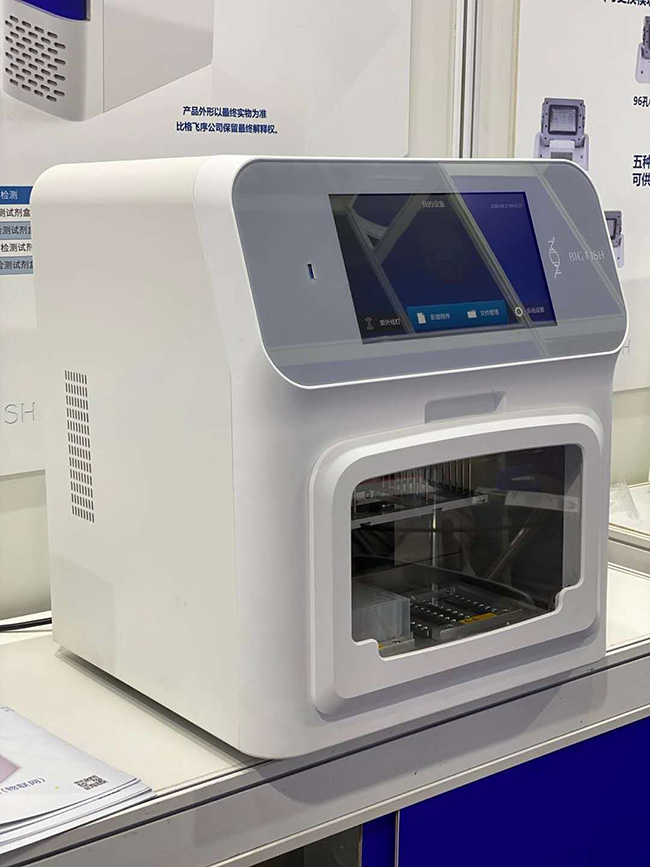 Bigfish Bio-tech Co., Ltd. sequencing nucleic acid extractor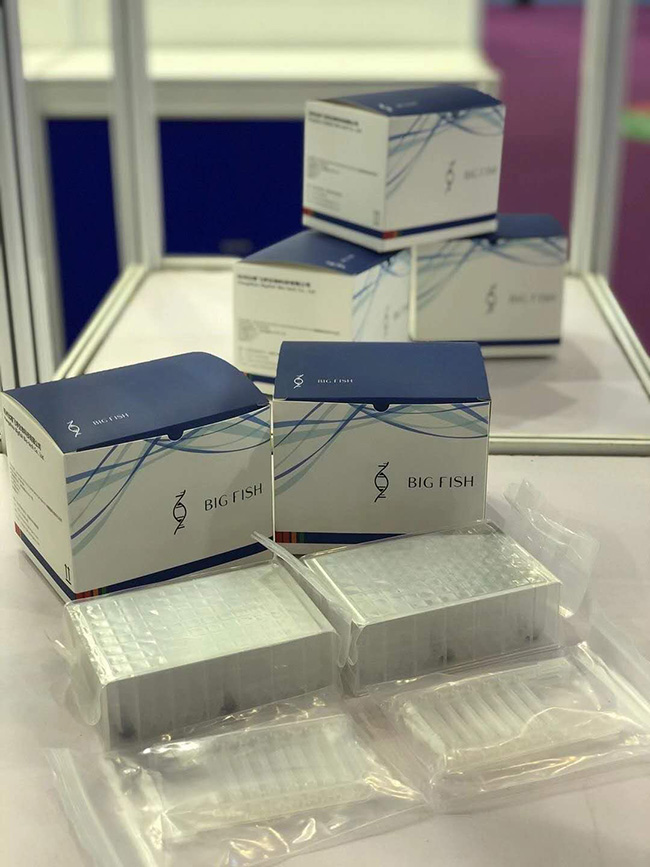 Magpure virus Extraction Kit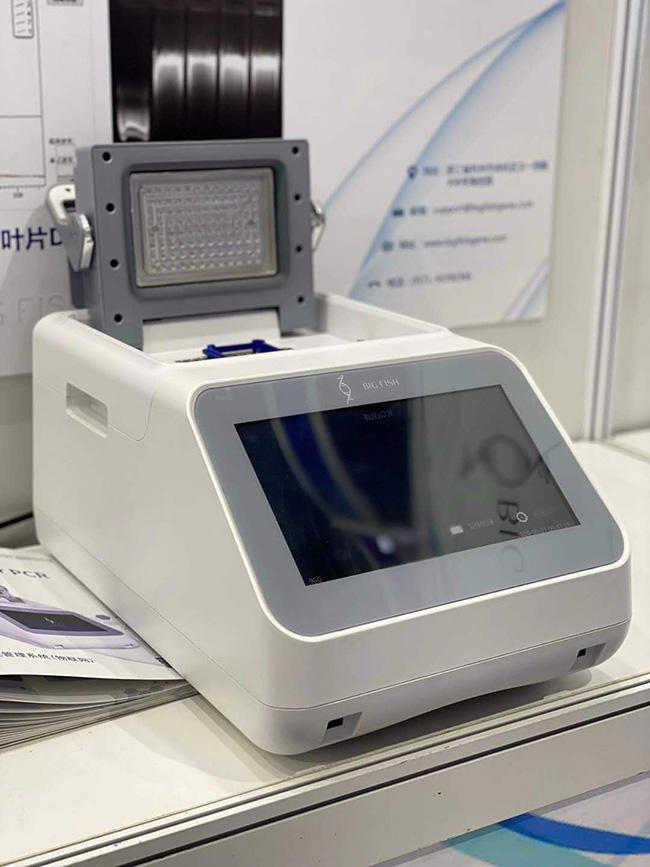 Fastcycler PCR system
With the success of CACLP 2020, more exhibitions affected by the epidemic will be held one after another. As a big manufacturing country, high-end medical devices are one of the few areas that China lacks competitiveness in the world. In this exhibition, I deeply felt that domestic IVD manufacturers have mushroomed from the distribution, number of booths and various IVD products displayed. We will have win-win cooperation with more colleagues and expand domestic equipment.

More content, please pay attention to the official WeChat official account of Hangzhou Bigfish Bio-tech Co., Ltd.
---
Post time: Aug-22-2020